The Steel Museum – 30th Anniversary Lecture Series
November 10, 2022 @ 6:00 pm
EST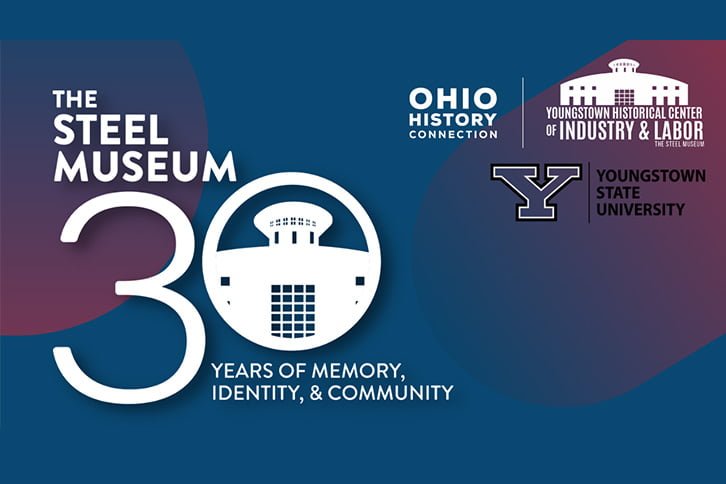 Join the Youngstown Center of Industry and Labor in celebrating 30 years of memory, identity, and community by attending their year-long lecture series. Lectures will be hosted at the museum as well as streamed on their YouTube channel.
Thursday, April 21 – 30 Years of Youngstown Social and Political Identity presented by Bill Lawson, Mahoning Valley Historical Society Director
Thursday, June 23 – Saving Steel History: 30 Years of Industrial Heritage Preservation presented by Dr. Tom Leary, YSU Applied History
Thursday, September 22 – 50 Years of OCCHA & Work in the Spanish-Speaking Community presented by OCCHA, Organizacion Civica y Cultural Hispana
Thursday, November 10 – Reflecting on the Steel Museum's Creation and Growth presented by Dr. Donna DeBlasio, Former YHCIL Director (Join them after for cake and festivities at the museum!)
For more information, call 330-941-1314.
Related Events