Halloween is a time for creativity, community, and, of course, spooky decorations that transform neighborhoods into hauntingly delightful wonderlands. In the heart of Northeast Ohio and Mahoning Valley, a special tradition is taking root and growing stronger with each passing year. The Halloween Loop created by Spanning the Need and 330ToGo has become a beloved event, showcasing the incredible creativity and dedication of its residents.
What began as a modest effort by a few dedicated residents has blossomed into a thriving tradition that captures the Halloween spirit like never before from 7718 Castle Rock Dr NE, Warren, OH 44484 to 7962 Forest Lake Drive, Boardman, Ohio 44512. The Loops takes visitors through neighborhoods adorned with elaborate and spooktacular decorations, like 130 N. Elm St, Columbiana, OH 44408. It's an opportunity for families, friends, and visitors to immerse themselves in the Halloween festivities while enjoying the creative talents of their neighbors.
Check out the ENTIRE Halloween Loops from Northeast Ohio and Mahoning Valley
1754 Ridgelawn Ave, Youngstown Ohio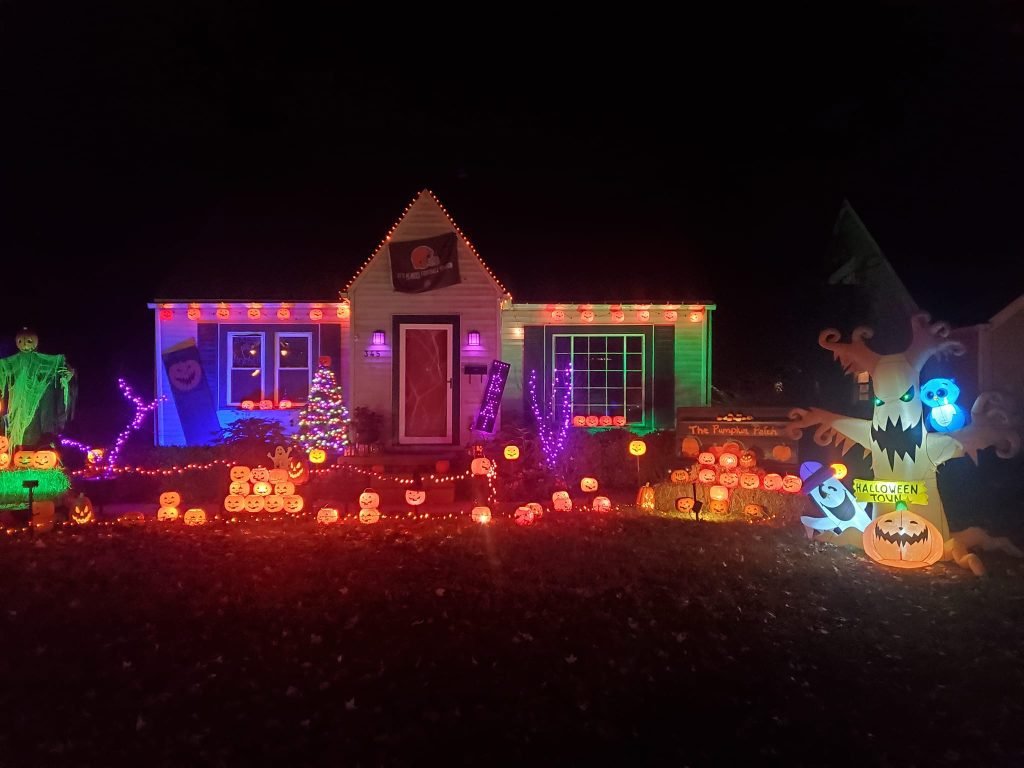 One of the most striking aspects of the Halloween Loop is the sheer magnitude and creativity of the decorations like 551 Laurelwood Dr SE, Warren, OH 44484 or Herons Circle, Austintown, OH 44515. From elaborately designed haunted houses to meticulously carved pumpkins and larger-than-life inflatable ghosts, the level of detail and effort that goes into these displays is awe-inspiring. Each year, the bar is raised higher as homeowners compete to outdo one another in a friendly display of Halloween spirit.
What sets the Halloween Loops apart is its strong sense of community involvement. This event is not just about showcasing decorations but also about bringing neighbors together. The loop wouldn't be possible without the dedication of residents who invest time, money, and creativity into their Halloween displays.
346 Morningview Avenue Akron, Ohio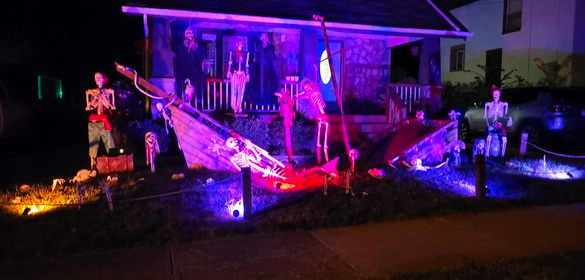 350 Morningview Akron, Ohio
As we approach the end of the another Halloween season, we extend our heartfelt thanks to the residents of the Mahoning Valley for making this event possible. Your creativity, generosity, and Halloween spirit have not only enriched your community but have also inspired others to join in the fun. The Loop is proof that when a community comes together, magic happens, and Halloween becomes an unforgettable experience for all.
Picture above courtesy of 330ToGO and Spanning the Need