World Health Day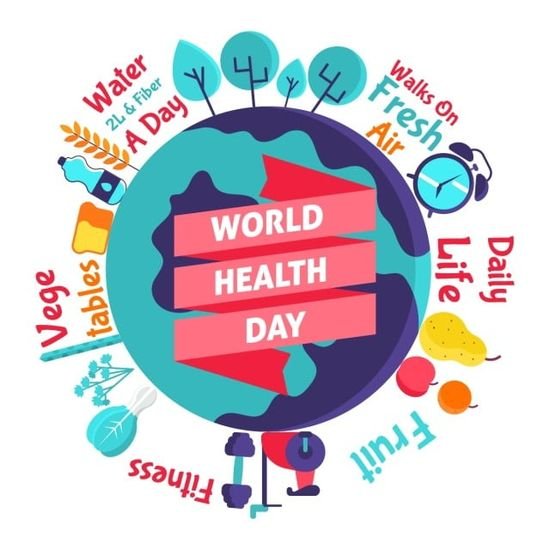 World Health Day is the global observance of health as a human right. From healthcare professionals to policymakers and individuals, families with young children or elderly, we all have a role to play in our personal health and the well-being of those around us.
As first-world resources emerge that continue to benefit the overall quality of life for the masses, one important factor to these advancements is the ability to have consistent access to them.
As science continuously is finding ways of extending the duration and quality of our lives, it's only right for us to want all people to have access to these advancements no matter where they live. Each year, thousands of lives are lost at the hand of preventable diseases simply based on geographical limitations.
Access to affordable healthcare means more people living meaningful, productive, and disease-free lives. According to the World Health Organization (WHO), healthcare costs push about 100 million people into extreme poverty each year because of out-of-pocket spending.
The World Health Organization uses this observance as an opportunity to release the World Health Statistics Report. This report is an annual publication of health data covering a wide range of areas from newborn and child health to environmental risks. In addition, the report also provides data on the progression of universal health coverage.
Universal health coverage is the number one goal of the World Health Organization. Through achieving this, everyone would be given access to the care they need, when they need it. World Health Day is the opportune time to turn back to that aspiration. Like any great feat, the journey doesn't come without challenges. Today we invite everyone to celebrate the health they have and believe in an even healthier tomorrow for everyone.
HOW TO OBSERVE #WorldHealthDay
Take a moment to schedule a checkup with your primary care physician for either you or a loved one. Or better yet, both!

Talk with your physician about any concerns you have.

Visit with family members about health history and provide the information to your doctor.

Learn your risk factors.

Share your healthy tips and habits with others.

Show the world how you celebrate health using the hashtag #WorldHealthDay to post on social media.
WORLD HEALTH DAY HISTORY
The World Health Assembly inaugurated World Health Day in 1950 as a celebration to generate awareness for specific health themes. Every year a different primary focus of the World Health Organization is presented in conjunction with World Health Day.
Related Events