Stambaugh Youth Concert Band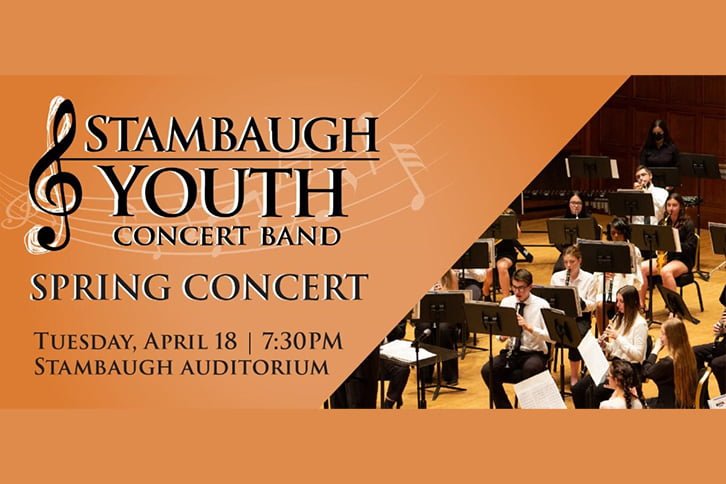 The Stambaugh Youth Concert Band will close its 2022-2023 Season with a concert featuring Senior Soloist, Anna Joy, and the presentation of the Barbara Armstrong Scholarship on Tuesday, April 18 at 7:30pm. The concert will be presented with an in-person audience as well as live streamed. The doors for the concert will open at 6:45pm. The concert and live stream will start at 7:30pm.
The Stambaugh Youth Concert Band was founded in the fall of 2001 by Thomas A. Groth, former Boardman High School Director of Bands, and Barbara Armstrong, then General Manager of Stambaugh Auditorium. Over the years, participation in the Stambaugh Youth Concert Band has paved the way for many of the students to continue their music education at the collegiate level and to pursue careers in musical performance or music education. The SYCB is currently under the direction of Mr. Husosky, Dr. Ferguson and Mr. Sensabaugh, and features 69 of the top high school musicians from Northeast Ohio and Western Pennsylvania.
Tickets to attend the in-person concert are on sale now and range from $8-$10, inclusive of all fees. Tickets are available for purchase online and by phone. Visit stambaughauditorium.com or call 330-259-9651 to purchase your tickets. The concert will also be live-streamed on the Stambaugh Auditorium website at no cost.
Related Events