Nightmare at the Canfield Scaregrounds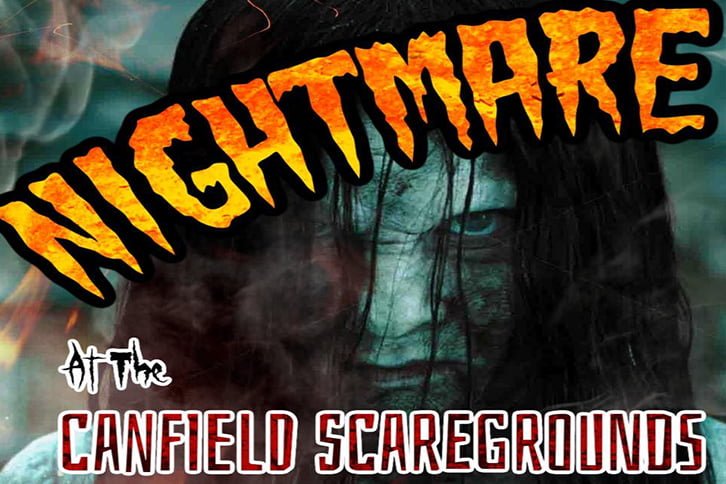 Nightmare at the Canfield Scaregrounds features terrifying attractions: Caged Insanity, and Nightmare Factory (both new for 2023), and Barn of Evil, Gore Reformatory, and Zombie Paintball Massacre. Enter the Neon Nightmare for an immersive rave experience featuring 3D visuals, black lighting effects, and much more. Monster Mania offers "not so scary" scenes for the little ones featuring the Sanderson Sisters.
Open September 29-October 29, 2023: Fridays & Saturdays from 7:00pm-midnight; and Sundays from 7:00pm-10:00pm.
Check their Facebook page and website for the latest news, ticket information and updates.
Related Events