Native American Heritage Day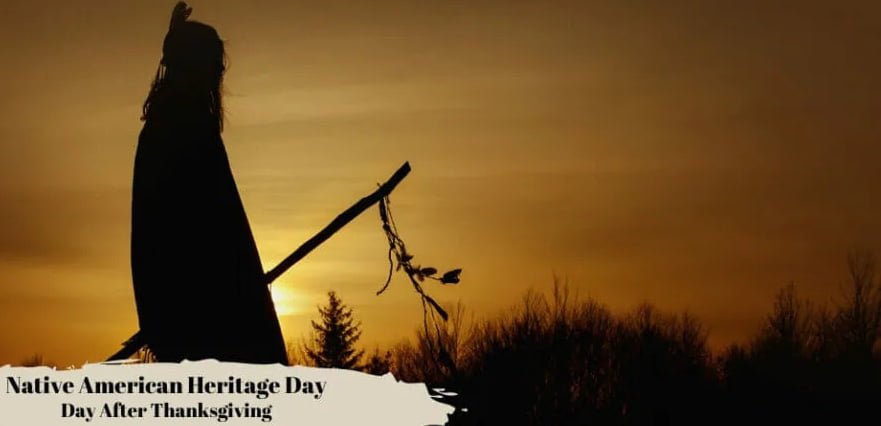 National Native American Heritage Day on the day after Thanksgiving honors American Indians across the nation. The day celebrates the vibrant cultures, traditions, and heritages while recognizing Native Americans' many contributions.
#NativeAmericanHeritageDay
The day encourages listening to Native American voices and fostering pride in the vibrant and layered heritage embedded deep within our society.
In the United States today, Native Americans contribute to society daily. Whether through art or government, their insight and perspective elevate an art form or a district. They serve in the military, the medical, and legal fields. Their knowledge wins battles large and small.
Carol Metcalf-Gardipe – Geologist
Ms. Gardipe's many roles include director of the American Indian Engineering Program (the first of its kind) and one of seven founders of the American Indian Science and Engineering Society (AISES). She is also a professor, administrator, and an award-winning geologist who held positions with the U.S. Geological Survey, National Oceanic Atmospheric Administration.
Lila Downs – Musician
The Grammy Award-winning singer/songwriter immigrated from Oaxaca, Mexico, and has been singing since she was eight years old. While her Latin style speaks to a global audience, her music also has heavy jazz influences.
Deb Haaland (Rep-D)
Representative Haaland was elected to Congress in 2019 from New Mexico's 1st District. She has served on the Armed Services Committee and Natural Resources Committee. Both parents served in the U.S. Military. Her father was in the Marines, and her mother was in the Navy.
Emory Sekaquaptewa – Anthropologist
Hopi linguist, anthropologist, scholar, educator, artist, and appellate court judge Emory Sekaquaptewa is best known for developing the first Hopi language dictionary.
Master Sgt. Woodrow W. Keeble
In 2008, Keeble became the first full-blooded Sioux Indian to receive the Medal of Honor. During a battle in the Korean War, his actions saved the lives of fellow Soldiers. He was born in 1917 in Waubay, SD, but spent most of his life growing up near Wahpeton, ND. As the war heated up in Europe, Keeble joined the North Dakota National Guard in 1942. His service included World War II, the Korean and Vietnam Wars. He earned the Distinguished Service Cross, the Silver Star, the Bronze Star, two Purple Hearts, and the Combat Infantryman Badge in addition to the Medal of Honor.
HOW TO OBSERVE NATIVE AMERICAN HERITAGE DAY
To celebrate Native American Heritage Day, try any of the following:
Read a story about or by a Native American.
Visit one of many Native American museums, heritage centers, or historical sights.
Try a delicious Native American recipe.
Watch a movie or documentary about or by a Native American.
Participate in or watch a game of Lacrosse.
Attend one of many seminars, performances, or events honoring Native American culture across the country.
Use #NativeAmericanHeritageDay to post on social media.
NATIVE AMERICAN HISTORY DAY HISTORY
Riding horseback from state to state in 1914, Red Fox James, a Blackfoot Indian, sought endorsement from 24 states to support a national day recognizing and honoring Native Americans. He presented these endorsements to the White House the following year. At the time, the U.S. government didn't proclaim a national day. However, the state of New York declared the second Saturday in May as American Indian Day.
In 1986, the 99th Congress passed a joint resolution authorizing the President to proclaim November 23-30, 1986, as American Indian Week. President Ronald Reagan declared the first American Indian week that year and each year following his presidency. President George H.W. Bush continued the proclamations until 1990, when he approved a joint resolution to declare November as National American Indian Heritage Month. This tradition has continued annually. In 2008 the Native American Heritage Day Act was enacted by Congress and signed by President George W. Bush on October 8, 2008.
Related Events