Fall Exhibitions – McDonough Museum
October 7 @ 11:00 am

-

4:00 pm

EDT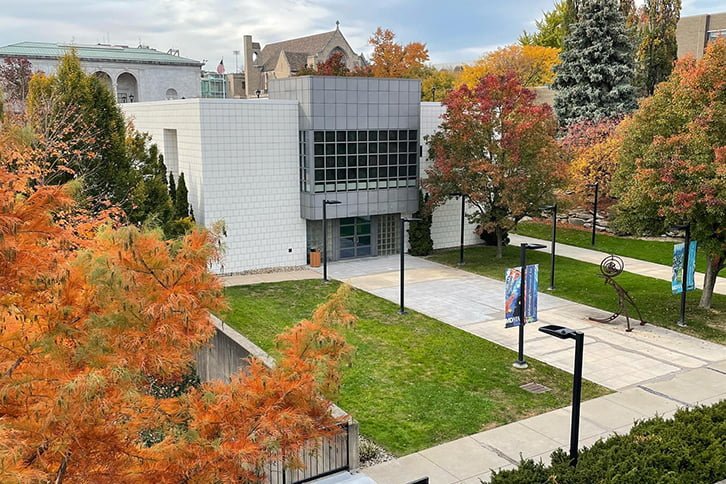 The John J. McDonough Museum of Art, Youngstown State University's Center of Contemporary Art, is excited to announce the opening of the fall season with four exhibitions. Shona Macdonald's Flash of Light Illumines a Dark Landscape and the #notwhite collective's #notwhite collective will be on display September 5 – November 4. The work of Betsy Stirratt's Embedded Histories is on view September 5 – October 20. With a reception for all artists taking place on Friday, September 8 from 5-7 pm at the McDonough and a gallery talk by Macdonald that evening at 5:30pm. From October 23 — November 4, the Museum will also feature the Short Shorts Festival highlighting the work of Ilena Finocchi, Illya Mousavijad and Michael Schmidt with a viewing party taking place on October 25 at 5:30pm.
The exhibitions and reception are free and open to the public. The McDonough Museum is open Tuesday through Saturday, 11:00am–4:00pm.
Of her work in Flash of Light Illumines a Dark Landscape, Macdonald states, "The works I am exhibiting at the McDonough…were developed over the past five years. Based on many sources, including tents, gardening tarps, shrouds, as well as robes and drapes from art history, these drawings portray the intimacy of protection through covering." Known both nationally and internationally, her work has appeared in solo shows from New York to New Zealand and in numerous group shows across the United States, UK, Australia, and Canada. She is currently Professor of Studio Art at the University of Massachusetts Amherst. She will be giving a gallery talk at 5:30pm on September 8.
The #notwhite collective is a group of 13 women artists whose mission is to use non-individualistic, multi-disciplinary art to make their stories visible as they relate, connect, and belong to the Global Majority. Their website states, "We are bi/multi-racial/cultural, immigrant or descendants of immigrants investigating the many ways we are seen or not seen, how we self-identify and how we seek liberation through sharing space and stories; research and art-making; discussing the history of imperialism and its effect on us, on the whole not-white world. We actively reject colonialism through our non-hierarchical process." On September 20 from 6:30pm-8pm, members of the #notwhite collective will give a walking tour of their exhibition.
Betsy Stirratt's creative practice focuses on themes about nature, collections and the environment. She says, "I explore natural and social histories through photographs, books, paintings, objects and video to create multiple layered narratives about the interactions of humans and nature." She is the Founding Director of the Grunwald Gallery of Art at Indiana University Bloomington where she has curated exhibitions and published catalogs since 1987. Exhibiting her own work widely since 1983, solo exhibitions of her work have been displayed in Philadelphia and Chicago and New York. Stirratt will give a DALS Artist Talk on October 4 at 5:30 pm.
The Short Shorts Festival features Ilena Finocchi's first animated short, Creatures in My House, Illya Mousavijad's Between a Lost Home and a Losing Destination, a computer animation film/video piece using 3D scanning and Photogrammetry and two stop-motion animations, Passages and Collapse by Michael Schmidt. A viewing party taking place on October 25 at 5:30pm.
These exhibitions are made possible in part by state tax dollars allocated by the Ohio Legislature to the Ohio Arts Council (OAC). The OAC is a state agency that funds and supports quality arts experiences to strengthen Ohio communities culturally, educationally, and economically.
More information is available by calling the McDonough Museum at 330-941-1371.
Related Events