1 event,
National Coffee with a Cop Day
On the first Wednesday in October, National Coffee with a Cop Day brings men and women in uniform together with their communities to connect over a cup of joe. https://spanningtheneed.com/support-us/ #CoffeeWithACopDay Inspired by the cliche about officers and their coffee shop donuts, the national observance encourages communities to sponsor an event that will bring citizens
1 event,
On October 8th, National Hero Day honors the people we look up to and who inspire us to be the best person we can possibly be. #NationalHeroDay If asked to define the word hero, many of us will name the qualities that demand a person rise above, the qualities that genuinely drive a person to
1 event,
October is National Pasta Month, and October 17th recognizes National Pasta Day.  Pasta lovers celebrate! #NationalPastaDay While we find noodles all over the world, pasta is a type of noodle of traditional Italian cuisine. The first reference dates to 1154 in Sicily and was first attested to in English in 1874. Typically, it is made from
1 event,
Support Your Local Chamber of Commerce Day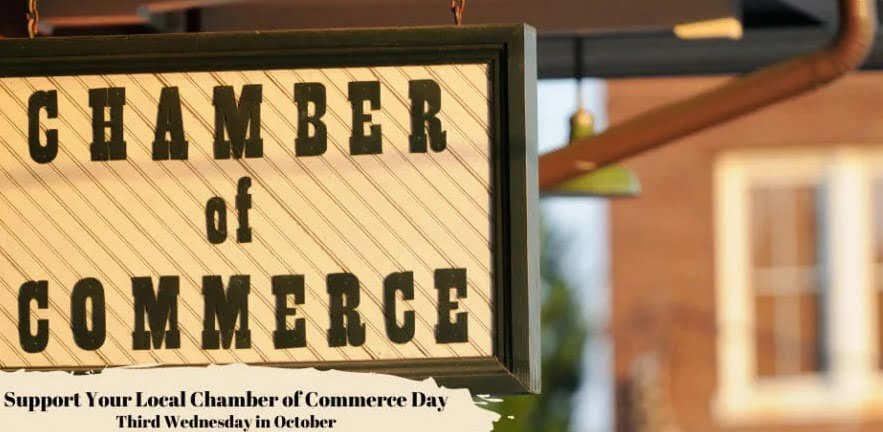 Support Your Local Chamber of Commerce Day is observed annually on the third Wednesday in October. The Chamber of Commerce's primary objective is strengthening local businesses of all sizes. The best way to honor this organization is to use the services of local chamber businesses. #SupportYourLocalChamberOfCommerce The U.S. Chamber of Commerce has been in existence
1 event,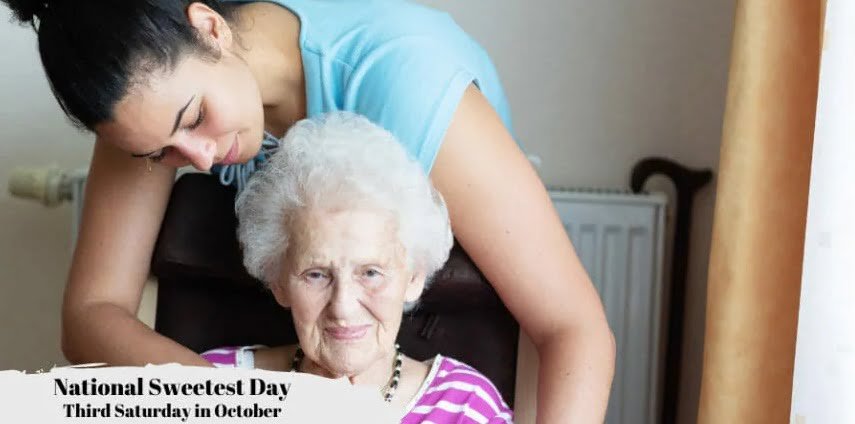 National Sweetest Day is observed on the third Saturday in October by people of all ages. #NationalSweetestDay For over 100 years, National Sweetest Day encourages everyone to be generous even in the smallest ways. From its inception as Candy Day in 1916, this day reminds us that even small tokens improve the lives of those around us.
1 event,
National Tight Ends Day is celebrated on the fourth Sunday in October, this year it will be celebrated on October 23. In American football, arena football, and Canadian football, the tight end is a position on the offensive team. Tight end is a position that combines elements of both offensive lineman and wide receiver. They
1 event,
National Pumpkin Day recognizes a favored autumn decoration and food on October 26th. Not only do they make great fall decorations, but the pumpkin also completes a variety of tasty recipes. Join a pumpkin competition or visit any of the many fall festivals featuring the beautiful gourds. #NationalPumpkinDay By October 26th, we're in a frenzy
3 events,
National First Responders Day
October 28th sets aside National First Responders Day to honor the men and women who act quickly when an emergency is at hand. #NationalFirstRespondersDay First responders dedicate their lives to save lives. They are the people who run toward a crisis while the rest of the world flees. According to the Department of Homeland Security,
National Make a Difference Day
National Make A Difference Day brings community service to a whole new level each year. Organizations join forces on the fourth Saturday in October to make a difference, big or small. #MakeADifferenceDay Millions of people have united in the common mission to improve the lives of others. For more than 20 years, USA Weekend and
National Trick or Treat Day
National Trick or Treat Day on the last Saturday in October extends one of the country's favorite holidays – Halloween! #TrickOrTreatDay Dressing up as the scariest or most fascinating character we know draws us to the holiday. People of all ages put hours of effort into creating elaborate costumes for one big night. Wouldn't it