Youngstown Press Club Annual Meeting & Dinner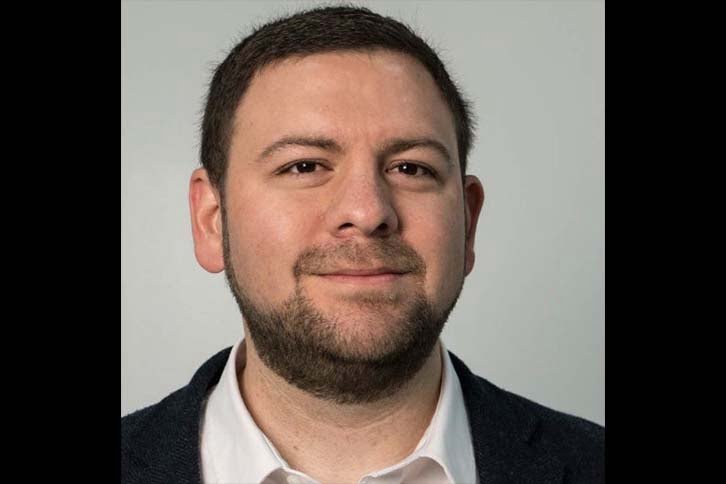 Henry Gomez, senior national political reporter for NBC News, will address the Youngstown Press Club on April 26.
Gomez, a graduate of Boardman High School and Youngstown State University, will be the keynote speaker at the club's annual meeting and dinner. Tickets are required for the event, which will begin at 5:30pm at Stambaugh Auditorium. Gomez's topic will be: "How Youngstown Prepared Me for a Career in Political Journalism."
"Growing up in the Youngstown area, I was exposed at a young age to colorful characters like Jim Traficant and to disruptive forces like the mob," Gomez explained in an e-mail to the press club. "Politics often felt like sport, and I was drawn to the stories I read in – and watched on – the local news," he added. "At YSU, I had the privilege of learning from some of the most brilliant local thinkers and doers in politics and journalism. Professors like Bill Binning, Dave Porter, Keith Lepak and Alyssa Lenhoff nurtured my curiosity, sharpened my critical thinking and improved my writing," he recalled.
At YSU, Gomez was editor-in-chief of The Jambar, the university's student newspaper. As a reporter and copy editor at the (Warren) Tribune Chronicle, Gomez helped cover the federal corruption trial of then-U.S. Rep. James A. Traficant Jr. and the 2002 Democratic primary to replace him. Later, his award-winning reporting at the (Cleveland) Plain Dealer exposed local government dysfunction and corruption.
The U.S. Department of Justice cited his reporting in its probe of the Cleveland Police Department's use-of-force policies. As a political reporter at BuzzFeed News, he covered the presidential campaigns of Joe Biden and Pete Buttigieg. Gomez' campaign coverage at NBC is featured on the company's online and TV platforms.
His essay on growing up in the Mahoning Valley was published in Car Bombs to Cookie Tables: The Youngstown Anthology. Gomez is vice chairman of the board of directors of the Ohio Local News Initiative, a non-profit newsroom project that includes Signal Cleveland.
Tickets for the annual meeting and dinner are $50 per person, and the registration deadline is April 11. To register, visit youngstownpressclub.com.
Related Events