Lit Youngstown's 6th Annual Fall Literary Festival
October 21, 2022

-

October 22, 2022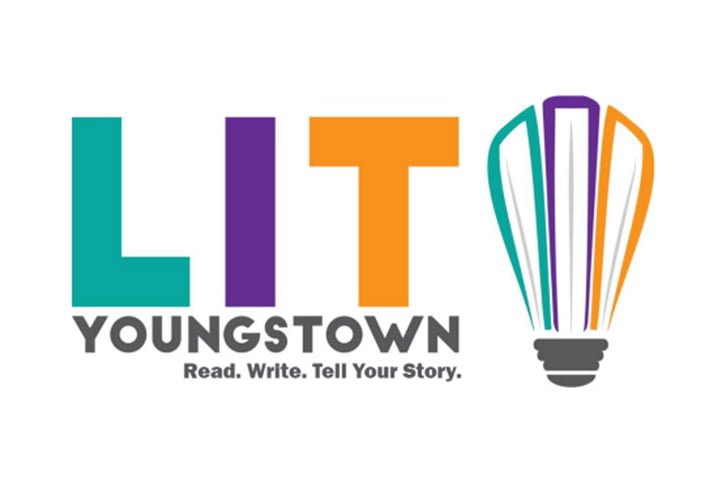 Lit Youngstown's 6th Annual Fall Literary Festival will kick off October 20, with nearly 100 presenters and editors from throughout the U.S. This year's festival will end with the screening of the documentary The Place That Makes Us, a film about Youngstown by PBS journalist Karla Murthy. Evening programs and short film screenings are free and open to the public.
The documentary screening will take place at the Youngstown Playhouse on Saturday, October 22 at 7:00pm and will be followed by a panel discussion. Panelists include Murthy and film co-producer Alexandra Nikolchev, educator and artistic director Bill Mullane, Westside Bowl owner Nate Offerdahl and YSU urban economist A.J. Sumell. Following the panel, moderator Justin Nigro, Operations & Public Affairs Director of the Ohio Arts Council, will host an audience Q&A.
To make The Place That Makes Us, Murthy's film crew returned to Youngstown over the course of three years years to tell the story of contemporary Youngstown, and the young professionals who stay and work to make a life here.
"I think especially now, it's so easy to get jaded and overwhelmed by what's going on in the country," Murthy said. "And I wanted to make a film that really gave people hope. Yes, there are challenges, and we acknowledge them in the film. But I want people to see that it's still possible to create meaningful change in our own towns."
Also free during the festival, three short films will screen at the Steel Museum:
Peerless City, October 21 at 11:00am, about contemporary Portsmouth, Ohio's search for identity
Proud Citizen, October 21 at 3:30pm, about a fictional Bulgarian playwright who comes to the U.S. to receive an award and has to reconcile her idealization of the U.S. with her lived experience
Exact Change, October 22 at 11:00am, adapted from Cleveland writer Christine Howey's one-woman show about her transition from Richard to Christine
On Friday, October 21 at 7:00pm at St. John's Episcopal Church, featured presenters Kelly Fordon of Detroit and Joy Priest of Louisville will read from their work and sell and sign books. Charity Morris, a student in the Northeast Ohio Master of Fine Arts, will open the reading as this year's Lou Yuhasz Writing Award winner.
The evening events, including the film screening, will include ASL interpretation.
Festival sponsors include Ohio Humanities, the Centofanti Foundation, Purple Cat/ISLE, the Youngstown Foundation, the Grace Ruth Memorial Endowment, the Center for Working-Class Studies, the Northeast Ohio Master of Fine Arts, WYSU, the Wean Foundation, Pam Anderson & Al Bartholet, Barbara Brothers, Sally & Larry Sears, Lowell & Ellen Satre, and Diane & Tim Fitzpatrick.
Lit Youngstown is a literary arts nonprofit for writers, readers, storytellers, and those who love a good story. More information about the Fall Literary Festival is at www.LitYoungstown.org.
Related Events